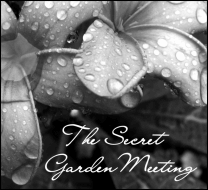 So this meeting we would like to talk about where you are.
Where are you at in your grief?
Honestly I have put off doing this month's meeting because I do not know if I can even answer these questions. I have no idea where I am at in my grief because each day is so very different for me.
Has it been years or just weeks since you lost your baby?
I am almost at the six month mark. That blows my mind. Some days it feels like yesterday she was in my arms. Other days it feels like a lifetime ago. I miss her so very much.
How are you feeling?
I am confused at how I feel. These past six months have been treacherous. I have recently come out of a very very dark place. I am thankful I am not there anymore. I am terrified at any turn of the corner I will be right back there. As far as how I feel…I think I am once again starting to feel that "numb" feeling. I know that the raw gut wrenching stabbing pain in my chest is finally gone. It has been replaced by a dull sting. At a moments notice it can return for a short while but then fades. I feel we have just started to find a new normal….whatever that saying means. Sleep has returned for me. Nightmares have lessened to maybe one a week but that also means I am not dreaming of Janessa.
How do you hope you will feel in the future?
I am so scared to think I am going to carry this sadness for the rest of my life. I am scared that I will not feel pure joy again. How can I? How is that possible? I buried my daughter. She died. When I type those words it still takes my breath away. When I laugh Janessa pops into my mind. Everything we do reminds me how Janessa should be with us. I know things will get better in the future…I have to believe that to keep going.
Have you found any peace at all?
I have accepted that I cannot change what happened. Janessa is gone. I am still having a terrible time coming to terms with the things I could've done to save her. Little things I may have overlooked. I am killing myself with guilt. So I guess I would have to say that, No I have not found peace yet. I hope for that one day. I will continue to work towards that.
This post is a mess…sorry.